Go and make disciples of all nations...
The Great Commission - Matthew 28:18-20
Then Jesus came to them and said, "All authority in heaven and on earth has been given to me.
Therefore go and make disciples of all nations, baptizing them in the name of the Father and of the Son
and of the Holy Spirit, and teaching them to obey everything I have commanded you.
And surely I will be with you always, to the very end of the age."
ALBANIA - INTERNATIONAL - CAMPUS - LOCAL
Meet Our Wonderful Missionaries
Open Air Campaigners
Korce, Albania
The Loring's primary work is evangelism with the goal of planting churches that preach the Word, forming small group Bible studies and equipping members to meet the needs of the community.
Open Air Campaigners
Korce, Albania
Holger is the preaching and teaching pastor of the Korce Church. He also helps plant other churches in that region. Zhenka is the Director of the Children's Ministry.
Open Air Campaigners
Libonik, Albania
Plator pastors churches in the Libonik area and is actively involved in many evangelistic outreaches in the surrounding villages. His goals are to disciple, train and build leadership to support local ministry and church plants in other villages.
Keli is doing evangelism and church planting at Kuq i zi. Kuq is a village between Korca and the border with Greece.
Hope Albanian Church
Elmwood Park, NJ
Mike's goal is to reach Albanian immigrants living in the Northern New Jersey area with the gospel, and to provide a place where they feel comfortable and trust God with their lives and salvation. As he has opportunity, Mike ministers to the churches in Libonik, Maliq and Tirana, Albania. Mike travels to Albania two to three times a year to preach in the churches in Libonik, Maliq, and Tirana as well as teaching in country-wide seminars.
SEND International
Sendai, Japan
John and Susan introduce Japanese children, youth, and parents to Jesus Christ through English classes, camps, and special events. They also help train missionary interns through SEND's "D (Discipleship) House" ministry.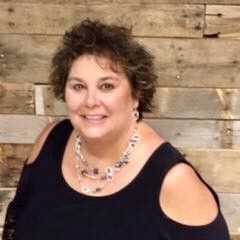 The Navigators
Colorado Springs, CO
As a leader on the People Resource Team, Cynthia contributes to international and domestic missionaries spiritual, emotional and relational health.
Dan is Regional Executive Officer for AIM's Central region, focusing on church planting. He is working with 120 missionaries in South Sudan, Uganda, Rwanda, Congo, CAR, and Chad. Dan and Jen travel throughout and meet people in their local areas.
Shepherd's Staff—Berlin, Germany
Emily serves on a team that seeks to spread the gospel and minister to the unreached people of the city. Her specific purpose is to serve and help rehabilitate women in the prostitution industry and victims of trafficking.
Association of Evangelicals—Africa
As Consultant for Leadership Development and Organizational Effectiveness, Ted travels throughout Eastern and Northern Africa planning seminars for church leaders. Martha trains women in prayer ministry in the USA and Africa through Moms In Prayer International.
Chuck and Peggy are planting a church among Turkish immigrants. Chuck leads the Timothy Project, producing discipleship materials for use with Turks. Peggy teaches ESL and shares the gospel. They are working with a Turkish church in New Jersey.
A Ministry of Tikkun International
As Director of Restoration From Zion, Dan is training, sending out, and supporting Messianic congregational planters in the USA, Israel, and other countries.
Bringing the gospel to a ravaged Japan following World War II, Kenn and Jane were influential in establishing a vibrant ministry to young people.
Mark and Jocelyn's purpose at Cru is to train, coach, and equip the staff and students to effectively run ministries on the college campuses of New Jersey.
Intervarsity Christian Fellowship
North Jersey
As North Jersey Area Director, Cathy's vision is to see students and faculty transformed by Christ. She is leading expansion in North Jersey.
The Navigators
Greater NYC & NJ/NY
25 years leading local Navigators' Neighborhood ministry with the NYC Navigators team, bringing neighbors and families to Christ and discipling them. Ernie and Judy also have an expanding and successful weekly Public School Bible Club teaching ministry, evangelizing and discipling grades K-12 in schools.
Intervarsity Christian Fellowship
Greenville, NC
Rebekah is reaching out to students and faculty at East Carolina University; working to see lives renewed and world changes developed; and building witnessing communities on campus.
Committed to helping women heal and rebuild their shattered lives through a loving community and Bible-based teaching that empower women to fulfill their God-given purposes.
Provides a Christ-centered, camp ministry where people with disabilities can experience Bible-based teaching and the love of the Lord through volunteers.
Lighthouse Pregnancy Resource Center
Wayne, Hackensack, Paterson, NJ
Christian-based, non-profit, pro-life clinic providing information and support for women faced with an unplanned pregnancy. The Center also supports fathers and families.
Operation Mobilization Training Update
Berlin, Germany - Emily La Bianca
Africa Inland Mission - Ted and Martha Barnett
Encourage our active missionaries
Write and encouragement, question, or prayer and we'll connect you via email.
SIM USA - Brian and Ruth Clark
Jersey Metro Cru - Mark & Jocelyn Scott
Join the mission? Encourage our missionaries?
Complete the Form below.
To serve God in ways that help unbelieving people living outside our immediate area to trust in Christ as their Savior.
Your generous giving to the World Missions Fund allows the support of other special projects :
· Short-Term Mission Trips
· Special Missionary Projects & Emergency Needs
· Missionary Visits to PBC