The Gospel Story-Introduction - Luke 24:32
They asked each other, "Were not our hearts burning within us while he talked with us on the road and opened the Scriptures to us?"
The Beginning-Creation - Genesis 1:1 & 1:27
1:1 In the beginning God created the heavens and the earth. 1:27 So God created man in his own image, in the image of God he created him; male and female he created them..
The Fall - Jeremiah 2:13
My people have committed two sins: They have forsaken me, the spring of living water, and have dug their own cisterns, broken cisterns that cannot hold water.
The Flood - Romans 6:23
For the wages of sin is death, but the gift of God is eternal life in Christ Jesus our Lord.
The Key Posture? - Psalm 16:8
I have set the Lord always before me. Because he is at my right hand, I will not be shaken.
The Covenant with Abram - Genesis 15:6
Abram believed the Lord, and her credited it to him as righteousness.
Jacob Wrestles with God - Galatians 2:20
I have been crucified with Christ and I no longer live, but Christ lives in me. The life I live in the Body, I live by faith in the Son of God, who loved me and gave himself for me.
Joseph and God's Good Purposes - Genesis 50:19-20
But Joseph said to them, "Don't be afraid. Am I in the place of God? You intended to harm me, but God intended it for good to accomplish what is now being done, the saving of many lives.
The Life of Job - Proverbs 3:5-6
Trust in the Lord with all your heart and lean not on your own understanding; in all your ways acknowledge him, and he will make your paths straight.
Moses' Birth - Romans 8:28
And we know that in all things God works for the good of those who love him, who have been called according to his purpose.
The Passover - John 1:29
The next day John saw Jesus coming toward him and said, "Look, the Lamb of God, who takes away the sin of the world!"
Good News of Great Joy - Luke 2:10
But the angel said to them, "Do not be afraid. I bring you good news of great joy that will be for all the people."
The Tabernacle - 1 Corinthians 6:19-20
Do you not know that your body is a temple of the Holy Spirit, who is in you, whom you have received from God? You are not your own; you were bought at a price. Therefore honor God with your body.
Decalogue - Matthew 5:17
"Do not think that I have come to abolish the Law or the Prophets; I have not come to abolish them but to fulfill them."
In The Wilderness - Hebrews 11:1
Now faith is being sure of what we hope for and certain of what we do not see.
The Shema - Deuteronomy 6:4-5
Hear, O Israel: The Lord our God, the Lord is one. Love the Lord your God with all your heart and with all your soul and with all your strength.
Israel Crosses Into The Promised Land - Philippians 1:6
"being confident of this, that he who began a good work in you will carry it on to completion until the day of Christ Jesus."
The Judges - Matthew 6:33
But seek first his kingdom and his righteousness, and all these things will be given to you as well.
The Anointing of David - 1 Samuel 16:7
But the Lord said to Samuel, "Do not consider his appearance or his height, for I have rejected him. The Lord does not look at the things man looks at. Man looks at the outward appearance, but the Lord looks at the heart."
David Battles Goliath - 1 Samuel 17:45
David said to the Philistine, "You come against me with sword and spear and javelin, but I come against you in the name of the Lord Almighty, the God of the armies of Israel, whom you have defied.
Davidic Covenant - 1 John 4:10
This is love: not that we loved God, but that he loved us and sent his Son as an atoning sacrifice for our sins.
Solomon and the Temple - John 1:14
The Word became flesh and made his dwelling among us. We have seen his glory, the glory of the One and Only, who came from the Father, full of grace and truth.
Solomon's Fall - 1 Corinthians 10:12
So, if you think you are standing firm, be careful that you don't fall!
Elijah Flees Jezebel - 1 Kings 19:12
After the earthquake came a fire, but the Lord was not in the fire. And after the fire came a gentle whisper.
Jonah and the City of Nineveh - Jonah 2:8
"Those who cling to worthless idols forfeit the grace that could be theirs.
What Does The Lord Require of You - Micah 6:8
He has showed you, O man, what is good. And what does the Lord require of you? To act justly and to love mercy and to walk humbly with your God.
The New Covenant - Jeremiah 31:33
"This is the covenant I will make with the house of Israel after that time," declares the Lord. "I will put my law in their minds and write it on their hearts. I will be their God, and they will be my people.
The Suffering Servant - Isaiah 53:5
But he was pierced for our transgressions, he was crushed for our iniquities; the punishment that brought us peace was upon him, and by his wounds we are healed.
Can These Bones Live - Ephesians 2:4-5
But because of his great love for us, God, who is rich in mercy, made us alive with Christ even when we were dead in transgressions-it is by grace you have been saved.
The Fall of Jerusalem - Jeremiah 29:11-13
For I know the plans I have for you," declares the LORD, "plans to prosper you and not to harm you, plans to give you hope and a future. Then you will call upon me and come and pray to me, and I will listen to you. You will seek me and find me when you seek me with all your heart.
Esther - Psalm 46:1
God is our refuge and strength, an ever-present help in trouble.
Nehemiah - Isaiah 41:10
So do not fear, for I am with you; do not be dismayed, for I am your God. I will strengthen you and help you; I will uphold you with my righteous right hand.
The Genealogy of Jesus - John 14:6
Jesus answered, "I am the way and the truth and the life. No one comes to the Father except through me.
Imitators of Jesus in Marriage - Matthew 19:5-6
and said, 'For this reason a man will leave his father and mother and be united to his wife, and the two will become one flesh'? So they are no longer two, but one. Therefore what God has joined together, let man not separate."
ALWAYS BEFORE ME - Psalm 16:8
THE NEW LIFE - Galatians 2:20
WORK OUT YOUR SALVATION - Philippians 2:12-13
A TEMPLE OF THE HOLY SPIRIT - 1 Corinthians 6:19-20
THE LIFE IN THE SPIRIT - Galatians 5:22-23
LIVING SACRIFICES / BEING TRANSFORMED - Romans 12:1-2
TREASURING THE WORD - Psalm 19:7
DEAD TO SIN - Romans 6:11
TRAINED BY THE WORD - 2 Timothy 3:16-17
HUMBLE AND CONTENT - Psalm 131:1-3
REJOICE IN THE LORD - Philippians 4:4-7
FIX OUR EYES ON JESUS - Hebrews 12:2
A LIVING HOPE - 1 Peter 1:3
EXAMINED LIVES - 2 Peter 1:10-11
THE END OF ALL THINGS IS NEAR - 1 Peter 4:7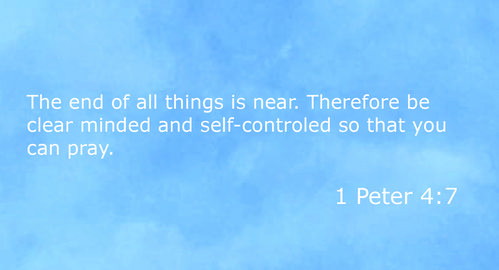 EVERYTHING WE NEED - 2 Peter 1:3
OVERCOMING TEMPTATION - 1 Corinthians 10:13
HOW TO LIVE AS ALIENS - PART 1 - 1 Peter 3:8-9
FRUITFULNESS - Luke 19:17
HOW TO LIVE AS ALIENS - PART 2 -1 Peter 3:15
ENTERING INTO GOD'S REST - Hebrews 4:1
I LIKE TO PICTURE MY JESUS AS A... - 2 Corinthians 3:18
PBC | 181 Piermont Avenue | Hillsdale, NJ 07642
Foundations for Discipleship
A Call to Discipleship
Matthew 4:19
"Come, follow me," Jesus said, "and I will make you fishers of men."
Three Marks of Discipleship
Luke 9:23
And he said to them all, "If anyone would come after me, let him deny himself and take up his cross daily and follow me."
Remain In Me
John 15:5
"I am the vine; you are the branches. If you remain in me and I in you, you will bear much fruit; apart from me you can do nothing."
Continue in My Word
John 8:31-32
To the Jews who had believed him, Jesus said, "If you hold to my teaching, you are really my disciples. Then you will know the truth, and the truth will set you free."
Devoted to Prayer
Colossians 4:2
Devote yourselves to prayer, being watchful and thankful.
Keep My Commands
John 14:23
Jesus replied, "Anyone who loves me will obey my teaching. My Father will love them, and we will come to them and make our home with them."
A New Command
John 13:34-35
"A new command I give you: Love one another. As I have loved you, so you must love one another. By this everyone will know that you are my disciples, if you love one another."
The Great Commission
Matthew 28:19-20
"Therefore go and make disciples of all nations, baptizing them in the name of the Father and of the Son and of the Holy Spirit, and teaching them to obey everything I have commanded you. And surely I am with you always, to the very end of the age."
A Person of Peace
Luke 10:2
He told them, "The harvest is plentiful, but the workers are few. Ask the Lord of the harvest, therefore, to send out workers into his harvest field."
The Gospel
Romans 1:16-17
I am not ashamed of the gospel, because it is the power of God for the salvation of everyone who believes: first for the Jew, then for the Gentile. For in the gospel a righteousness from God is revealed, a righteousness that is by faith from first to last, just as it is written: "The righteous will live by faith."
Children of Hope
1 John 3:1-3
How great is the love the Father has lavished on us, that we should be called children of God! And that is what we are! The reason the world does not know us is that it did not know him. Dear friends, now we are children of God, and what we will be has not yet been made known. But we know that when he appears, we shall be like him, for we shall see him as he is. Everyone who has this hope in him purifies himself, just as he is pure.
The Light in Action
2 Corinthians 3:18
And we, who with unveiled faces all reflect the Lord's glory, are being transformed into his likeness with ever-increasing glory, which comes from the Lord, who is the Spirit.
God With Us
2 Corinthians 5:17
Therefore, if anyone is in Christ, he is a new creation; the old has gone, the new has come!
The Good News of Great Joy
Luke 2:10
But the angel said to them, "Do not be afraid. I bring you good news of great joy that will be for all the people."
The Word Became Flesh
John 1:14
The Word became flesh and made his dwelling among us. We have seen his glory, the glory of the One and Only, who came from the Father full of grace and truth.