"You clothed me with skin and flesh and knit me together with bones and sinews.
You have granted me life and steadfast love."

Job 10:11-12 (NRSV)



Carrying the mission of Pascack Bible Church to

WORSHIP, LOVE, & SERVE

to the least of these and their families


ABORTION Hurts...
Abortion hurts us all, both inside and outside the
Church. Precious Life Ministry will endeavor to answer
the call to speak for those who have no voice, to carry
each other's burdens, and speak the truth in love.
To WORSHIP God...
Recognizing, honoring, and protecting His Sacred
Image in every child conceived. Sharing His love and
His saving message with women and men in unplanned
pregnancies.
To SERVE the unborn and their families...
Coming alongside with understanding, support, and
provision in their time of need. Connecting them with
life-affirming resources and ministries. Helping the post-
abortive find healing, forgiveness, and a new beginning.
To LOVE the least of these...
Speaking for those who have no voice and advocating
for their lives. Building awareness about the inestimable
value of every human life. Helping to create a culture of
life around them and their parents.

HOW CAN WE HELP YOU?

Please get in touch with us if you have a request, need a prayer, or
would like to be a part of our ministry.
Kindly complete the form below or email us directly at preciouslife@pascackbible.org.


Check out what's happening ...
RENEW LIFE CENTER GRADUATION DINNER
Our wonderful PBC helpers and servers at the
Lighthouse Pregnancy Resource Center in Hawthorne.
PBC had the honor to provide the dinner for the RENEW Life Center of Paterson "Jobs For Life" graduation class and their families.
The class consisted of the young-mom graduates of the eight-week,
faith-based, job-readiness workshop.

The meal supported about 40 people.

Thank you to all who provided meals and came out to serve the dinner
in support of all the moms who chose LIFE for their babies
despite difficult circumstances.

God is mightily using His people.
Precious Life Ministry of PBC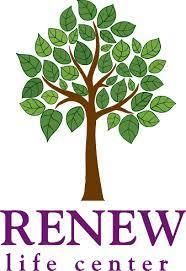 JOIN US IN PRAYER EACH MONTH
PUTTING CHRISTIAN LOVE INTO ACTION
40 DAYS FOR LIFE CONTINUES EACH MONTH
Prayer for those who are hurting the last Saturday of each month throughout the year.
During this past season of Lent, the Precious Life Ministry (PLM) of PBC stepped out in faith and put their
Christian love into action
by joining pro-life Christians in 588 cities worldwide for the largest Lenten
40 Days for Life
campaign in history! PLM is continuing to pray the last Saturday of each month. All you
Prayer Warriors are needed
, so come alongside and join us!
Send an email to
preciouslife@pascackbible.org
to let us know you're interested.
It is our honor to continue to pray for those who are confused and scared about an unplanned pregnancy.

We are here for you . We are praying for you . We care about you.
L to R: Grace Pesenti, Iris Mehl, Karla La Bianca, Christa Grajcar, Anne Scandiffio, Joe Condon, Jerry Scandiffio, and Joe Pantalone