Jesus said, "Let the little children come to me..."
Let the imaginations of the children be stored with the pictures, their minds nourished upon the words, of the gradually unfolding story of the Scriptures.
~ Charlotte Mason ~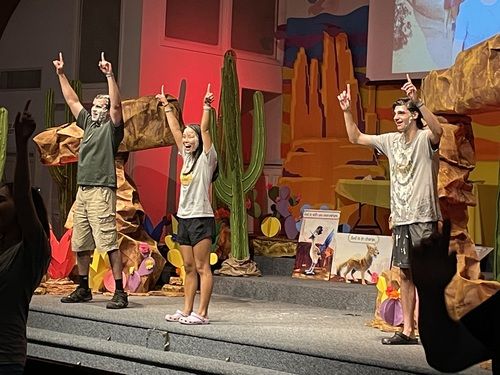 God has blessed us abundantly with another VBS this summer where we introduced children to Jesus, shared the Gospel, and celebrated God's greatness!

All were blessed from those who served to those who were served. Jesus was glorified each day with songs, games, crafts, and bible stories.

Pasacack Bible Church was thrilled for the opportunity to reach out to our local community and tell them about Jesus.

GET READY FOR NEXT SUMMER 2023!
"STELLAR" AND SHINE JESUS' LIGHT
MORE TO COME, STAY TUNED.
Children's Ministry is on a summer recess
and will resume in the fall.
Come and join us this September
for more fun in learning about Jesus!
Have a question? We'd love to hear from you. Fill out the form below to get started.